INTRODUCTION
In my previous post on whether you are prepared for retirement, I mentioned a bit on the schemes readily available in the country I am currently residing, that is Singapore.
I will not go into details of the various schemes, rather, I will summarize the various schemes available, and if any readers who wish to learn in more details, they can go to the website in the link I have provided in this article, and try to find out more about the scheme and how it operates.
The main objective of writing this is
to provide some ideas and
information of the availability of the schemes for retirement,
create some awareness on how and where people can look for and
take some action if they are looking for some retirement scheme
to help them to live a sustainable retirement life.
Currently, I noticed quite a lot of people are not aware of what are the schemes the Singapore government have in place, to help its citizens and residents to ease their retirement worry, and to a certain extent , to have a reasonable and affordable retirement living.

SCHEMES AVAILABLE
The various schemes available in Singapore where retirees can consider and plan their retirement are as below:
Central Provident Fund
     2.  Supplementary Retirement Scheme.
     3.  Insurance Retirement Plan
I will briefly elaborate on the various schemes.
The Central Provident Fund (CPF)
This is the fund set up by the Singapore Government, primarily to cater for the retirement of the workers.
As explained in CPF website, the main objective of the Fund is :
What is CPF?
Central Provident Fund (CPF) is a comprehensive social security system that
enables working Singapore Citizens and Permanent Residents to set aside funds
for retirement.
It also addresses healthcare, home ownership, family protection
and asset enhancement.
In its website, they also provided information about their Retirement Plan, you can access it via this CPF
For Retirement,
The CPF Board has outlined in its website the following:
CPF has created a program to provide CPF members with a monthly pay-out for life, when they reach their pay-out eligibility age.
This is another program devised by CPF to provide CPF members with a monthly pay-out, when they reach their payout eligibility age.
The Retirement Sum Topping-Up Scheme is to help CPF Members to build up their retirement savings, by topping up their own or their loved ones' CPF Accounts.
CPF allows its members to withdraw their CPF savings upon reaching retirement age of 55, after
setting aside the Full Retirement Sum or
Basic Retirement Sum with sufficient CPF property charge/pledge in their Retirement Account.
However, please note that CPF members do not choose between CPF LIFE and Retirement Sum Scheme.
CPF members will automatically be included in CPF LIFE to enjoy lifelong payouts:
if they are a Singapore Citizen or Permanent Resident
born in 1958 or after; and
have at least SGD $ 60,000 in their Retirement Account
six months before they reach their payout eligibility age (PEA),
while Retirement Sum Scheme (RSS) is for CPF members who do not need to be on CPF LIFE.
2. Supplementary Retirement Scheme (SRS)
This is one of the schemes by the Singapore government to address the financial needs of its greying population, by helping the fellow Singaporeans to save more for their golden years.
The scheme was started in 2001 and is operated by private sector.
This scheme is not to replace the Central Provident Fund (CPF), rather it complimented the CPF.
CPF savings are meant
to provide for housing and medical requirements, and
for basic daily needs of the contributors after their retirement.
The main different between CPF and SRS is that
CPF is mandatory for working people
Participation in SRS is voluntary.
The people can contribute to SRS in varying amount (subject to a cap) at their own discretion,.
The contribution may be used to purchase various investment instruments.
For more detail about this scheme, you may want to visit this link in Singapore's Ministry of Finance
In that, the MOF actually outlined the benefits and how Singaporeans can contribute to the Scheme.
3. Insurance Retirement Plan
The major insurance companies in Singapore also provide insurance retirement plan of their own.
They usually have their
Retirement Saving Plan,
Endowment Plan,
Protection Plan,
Income Guaranteed Plan,
However, this will be discussed in more details in another article in the future.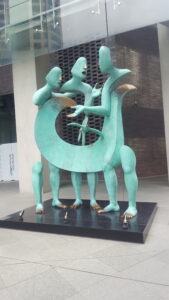 Besides the retirement schemes available, CPF Singapore also has various schemes to take care of the ever-increasing medical and health care cost, this again can be viewed in detail in the CPF website.
With the various schemes available, the retirees in Singapore actually are able to enjoy quite a good and comfortable retirement life style.
They can plan their retirement properly, bearing in mind of their savings in CPF and the schemes available.
At the same time, I would suggest anyone who are able to enjoy these Schemes to study this thoroughly.
They can engage a professional to advise them properly, however they should be wary of the advice on taking out the whole CPF savings, and do the investment themselves.
If anyone suggests you take all your CPF Savings and do the investment yourself, you need to consider the following:
Are you really good at investing and
Can you beat the returns CPF Board is giving to its members.
Whether that professional has a good track records in investment.
Therefore, It will be more advisable for the members to hold discussion with CPF Board officials, to understand in more details of various schemes and how it helps the CPF Members.
Please also be reminded that "The views, thoughts and opinions expressed in this
article belong solely to the author, and do not represent nor necessarily
reflect the official policy or position of the CPF Board."
Conclusion
If any one wants to learn more, you can look at the links I have provided in this article.
Alternatively, in the comment and feedback section below, you may put in your comments and feedback.
On the other hand, If you have any questions or suggestion.
Please feel free to leave your comments and suggestion below.
I will be more than happy to answer and help out whatever way I can.
Please follow and like us: