Facebook is one of the most popular social media.
People like to use Facebook to reach out and get in touch with others.
A lot of people are using Facebook to conduct their businesses and trying to gain as much as traction as possible.
Because of the popularity of Facebook, cybercriminals also use this to prey on their victims.
With so many users of this social media, cybercriminals treat this as their gold mine for them to get their victims.
If the cybercriminals can successfully catch a fraction of the users, it is a golden harvest for them.
What are the common scams in Facebook?
1. Phishing scams.

Phishing scams happen all the times, especially in Email, normally when you receive an email with a link, especially from an unknown sender, the best advice is to delete the email straight away.
The worst that can happen is you go and open the email and click on any link in it.
This may also happen in Facebook feed you are browsing, sometimes some fake Facebook account posted a news feed and you click on the link, that is the end.
You have activated the phishing malware embedded in the link.
The purpose of the phishing scam is to extract the information in your laptop or computer.
Now the cybercriminal is more sophisticated, they may engage you to talk in Facebook Messengers.
Once you are in continuous exchange of messages with them on Messenger, they may send you a link, since you have been in messaging with them, you may lower down your guard and decide to click on the link.
End result? whatever important information you have in your laptop/computer, especially your banking details, login details, credit cards details will be accessed by them.
2. Romance Scams

Romance scams are quite rampant in Facebook nowadays.
It becomes worse when Facebook allows user to open fictitious account, sometimes, you may think the profile of an account is a pretty lady.
Do you really think it is a pretty lady?
In fact, it is a man who is out to scam his victim, especially those who are love sick, or have preferences for females.
They think they can prey on the females, without realizing they are actually the target of the cybercriminals.
When the hook up is done, both parties will get into conversation and the "lady" will try to show she has been having a hard time, and need some help to tie over the predicament she is facing.
I have come across the following modus operandi a few times.
you would have some pretty faces who wanted to add you as friends, so you agreed to add them .
next they would message you via messenger and tell you they were seldom on Facebook and asked for your WhatsApp.
so you added them on WhatsApp, and they started chatting with you on that social media.
after chatting for a few days, the game started, during the first few days, the "lady" would tell you how she was dumped by her friend and now she needed to find her own living by working hard.
then telling you what work she was in and having one assignment, needed to get it done the soonest possible.
another day later, telling you that she encountered a problem and needed to purchase something online but not able to do so.
so she needed your help so that she could complete her work.
The moment she mentioned getting her an Apple Gift Card, that was the red flag telling you this was a scam.
another one which I came across was, she was having a meeting about investment.
She already opened an account but due to the work and company policy, she could not manage that account and needed you to help to administer the account.
3. Lottery Winning Scams
If you opened any Facebook page, you could see a lot of Pages about winning on gambling.
there were so many now on Facebook Pages and if you joined, they would send you a link.
The moment you click on the link, that would be the end of your personal data in your laptop.
4. Job Scams
this is a very common scam in Facebook, someone would post a job vacancy and promising so much in such a short time.
Cyber Criminals are cashing in on the current job market.
since there are quite a lot of people who lost their jobs during the height of pandemic, and every one was desperate to try to get a job so that they could put food on the table for the family.
in desperation, people may just respond to the advertisement for the job and provide the personal details to the scammers.
5. Shopping Scams

Facebook has evolved from one simple casual social networking tools into a large e-commerce tools for businesses to tap on the resources to increase their revenue.
Since every one is jumping into this platform to cash in on its popularity.
Cyber criminals also decided to set up bogus accounts representing certain brands, and using that to phish for information of the unsuspecting customers.
The scammers would post some out of this world offer which raised the impulse of people to buy, the too-good-to-be-true offer would blind the conscience of the people, then this would be the end for people.
6. Fake Friends Request Scams
Facebook does not really check on the identity of a person who opened an account with them, to them, the more accounts being opened, the better it would be, especially those business related accounts or PAGES.
They needed accounts holders to open more PAGES and promote the PAGES, the more account holders spend, the better for them.
Even though the accounts may not be a real account.
most of the time, we could detect that a lot of have pretty ladies as the profiles pictures and most of the times, the faces were the same.
When you accepted the friends request, you would want to look at what they posted.
a lot of them in their posts, you would see a lot of links or websites, and if you click on that, and your antivirus is good enough, it would flag the alert of the potential risks involved.
Conclusion
in my next post, I will be talking about the followings:
1. How to avoid Facebook Scam.
2. What you can do to be more alert.
3. What you can do if you are a victim of the scam.
For the time being, do give me your feedback and share your experience in the comments section below.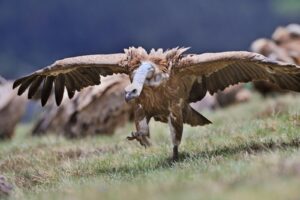 Please follow and like us: